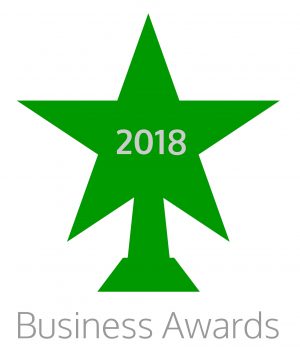 sponsored by Robertsons Solicitors
Is your business remarkable?
Applications now open for Zokit Business Awards 2018
Applications are welcomed from any business who operates in South Wales. It's free to apply.
Our annual Zokit Business Awards will be presented at SPRINGCONF on Thursday 17th May 2018. 
Closing date for applications is 14th March 2018
Finalists will be required to purchase at least one ticket so that a representative is available to receive the award if they are an award winner.
Categories:
Start Up Spark
For new businesses with big ideas, a compelling vision and the determination to make it happen
sponsored by Peak Coaching Academy
Apply for Start Up Spark
Business Evolution
For businesses that have shown remarkable growth/development
sponsored by Action Coach
Apply for Business Evolution Award
Innovative Dynamo
For businesses (or individuals) that have made a big impact through innovation of a product, service, business model or disruptive marketing approach.
sponsored by Smarta
Apply for the Innovative Dynamo Award
Inspiring Leader
For businesses (or individuals) that are leading their field.
sponsored by Dr Bridget
Apply for the Inspiring Leader Award
Environmental Excellence
This award recognises businesses that value and contribute to the sustainability of our environment through innovative practices that run right through everything they do.
sponsored by Penarth Management
Apply for Environmental Excellence Award
Customer Focus
This award recognises businesses that have exceptional customer service throughout the whole customer journey
sponsored by Red Squirrel Marketing
Apply for Customer Focus Award
Outstanding Contribution
This award recognises businesses that have contributed significantly to their community through a credible, results driven programme that reinforces commitment to operate in a socially, economically and environmentally responsible way.
presented by Wales Air Ambulance
Apply for Outstanding Contribution Award
Young Entrepreneur
Apply for The Young Entrepreneur Award
sponsored by Accolade Academy
Marketing Mojo
For the business/orgnisation that's made waves through impactful and innovative marketing that has delivered remarkable results and led the way for connecting with their audience.

Apply for Marketing Mojo Award
sponsored by Forte Web Solutions
Online Influence
Voted for online.
Apply for Online Influence Award
Wellness At Work
For the business or organisation that is outstanding at promoting, enabling and creating well-being in the workplace.
Apply for Wellness At Work Award
sponsored by Workwell Therapy
Amazing Space
For the office, cafe, restaurant, conference suite, hotel or any other space that has the wow factor!
sponsored by Shed Marketing
Apply for Amazing Venue Award
Extraordinary Collaboration
Apply for the Extraordinary Collaboration Award
Winning Legacy
For past winners and highly commended businesses of previous Zokit Awards. Businesses will be contacted individually.
sponsored by Cobalt HR
All finalists will also be automatically entered into the Business of The Year award, sponsored by Roberstons Solicitors.
Want to sponsor an award? Register your expression of interest here:
Or for contact us on hello@zokit.co.uk or 02921 111 232
The awards will be judged by an independent panel of local business leaders.