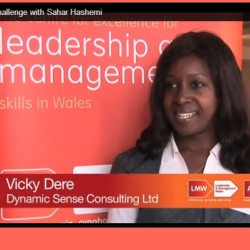 Leadership Management Wales
Zokit. was invited to The Challenge with Sahar Hashemi by Leadership Management Wales (LMW).
The Challenge given to us: Switch On – recapture the entrepreneur within you.
We explored…
• The importance of innovation within organisations
• Recapturing entrepreneurial instincts
• Discovering habits for success
• Tapping into the talent within organisations
Many of you will know of Sahar Hashemi as the co-founder of Coffee Republic – the UK's first US style coffee bar chain.
It was an inspirational morning as you can see from the video below (which features 4 Zokit. members).

Here is Sahar speaking about 6 Habits of Entrepreneurship: