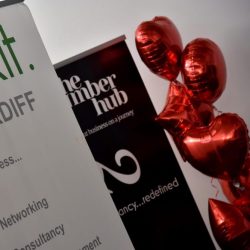 The Number Hub Hosts Business Master Class
To Kick Off 2017, The Number Hub, hosted a master class on The Business Model Canvas.
Over 20 local business owners from across South Wales attended the event led by brand strategy expert Michelle Rose-Innes.
Money was also raised for RNIB Cymru towards a children's talking book. To donate please see our fundraising page here.
More photos from the event can be found on our Facebook Page or our App.
Marsha Ward set up The Number Hub to offer a fresh, modern approach to support businesses with a comprehensive accountancy service.