HEAD HONCHO – The Brains Behind Zokit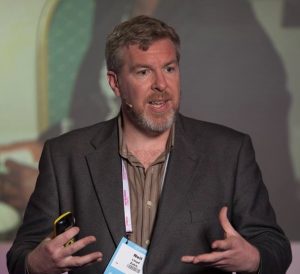 Neil Lloyd
07989 440638
Neil set up Zokit in 2013 after running a successful digital marketing agency and business coaching and training consultancy. He's been in business since the age of 16 and has also held various senior management roles in the public sector. Monmouthshire born and bred, he's lived in Cardiff for over 15 years. He says "The future success of business is in the power of networks, collaboration and knowledge sharing."
Random fact: Neil once met David Bowie in a book shop in San Francisco but had to cut the encounter short as his travel partner became starstruck, started hyperventilating and had to be carried off.
LEADERSHIP TEAM – LET US TAKE YOU TO YOUR LEADER!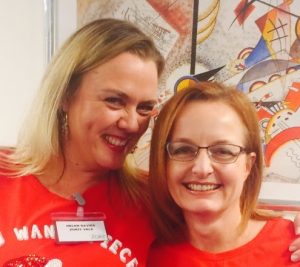 Helen Davies & Caroline de Lange
caroline@zokit.co.uk  / 07507349076

Helen and Caroline are no strangers to event management, co-running corporate event company Indaba Corporate Events Ltd. Both from South Africa, they met through school as both their children are in the same class.  Helen has a background in sports management and Caroline worked for legal 500 firms in London. For Zokit, they organise some of our premier events, including Beaujolais Day and our Golf-Biz Programme and assist with Springconf.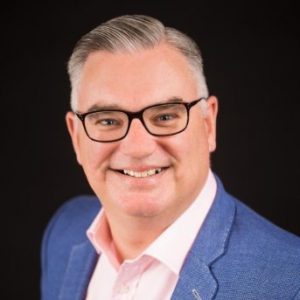 Bob Kennedy
Hub Leader for RCT & Cardiff North
bob.kennedy@zokit.co.uk / 07918080749
Bob heads up Anchor Success, a company that helps business owners and individuals improve their selling ability via masterclasses and one to one coaching. He is also Managing Director of Mynt Apps, a company providing mobile marketing apps.  With a background in corporate sales, he has a wealth of knowledge about business and people.
Random fact: Bob worked with the Royal Family for 3 years!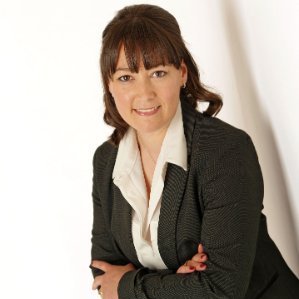 Sherona Treen-Coward
Bridgend Hub Leader
sherona@zokit.co.uk / 07816821056
Sherona runs Virtual Office Solutions, based from Bridgend and is experienced running events and projects for SME and corporate clients internationally.
Random fact: Sherona was at the launch / unveiling of the Sinclair C5 at Alexandra Palace in 1985.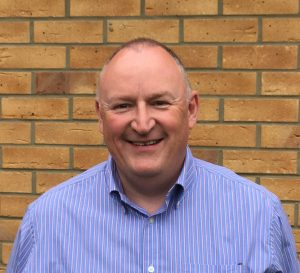 Dyfrig Thomas
Vale Hub Leader
dyfrig@zokit.co.uk / 07766 952913

Dyfrig runs LEFf Business Development and Consulting. He is a business coach based in Penarth and has extensive experience in the education sector and with SMEs
---
DREAM TEAM 
Richard Evans
Concierge & Design Hero. Another member of the event support team, Richard covers our Business Wisdom sessions. As a design hero he helps us with the graphic design for our online presence as well as designing out annual South Wales Business Guide.
07886 980 796
Richard, aka Concierge Cardiff, is there when you have so many errands that you need to complete, but do not have the time! He's there to sort them and have them completed for you so that you do not lose any time away from work or interrupt your daily schedule.
Random Fact: He's a black belt in karate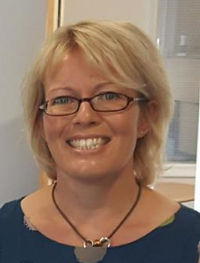 Karen Brown – Member Admin
karen@zokit.co.uk / 07894 556 361
Karen runs Cakes Simply, making delicious coffee shop style cakes for local business. She also runs Office Simply, providing administrative duties to small businesses such as Zokit! Karen is from Cornwall and has lived in the Cardiff area since 2005. Her background is in early education but has recently returned to follow her passions for baking, organising and networking! You can never have too many coffee and cake appointments scheduled in your diary!
Karen is there to update the website members page and to help Head Honcho Neil to keep in touch and update Zokit members of upcoming events in the Zokit calendar. Please feel free to contact Karen with any queries related to these things.
Nicola Hewer – Event Angel
Nicola@butterflyevent.co.uk
Nicola operates as a business host, taking up front of house duties. Her business also organises networking, conferences, expo's, and charity events. Away from work, Nicola is a  proud mum of 2 boys and enjoys going to the gym when there is time!As part of the Event Angel role Nicola sends reminder texts to her hub members and is front of house at the Zokit events.
Random fact: Nicola decided to set up her own business and is enjoying every moment, especially the flexibility for both family and work time.
Maria Williams – Marketing Maven
Maria is a journalist and former press officer with 25 years of experience and the contacts to make your small business headline news.Maria loves to read, and walk, and runs a food blog, Gusto, so she is often seen at South Wales food festivals. Maria is a music lover, a lover of comedy gigs, and a Twin Peaks obsessive. (The owls are not what they seem…)
 Maria's Zokit role as Marketing Maven uses her knowledge and connections to share her trusted opinion, helping Zokit members make relevant networking connections.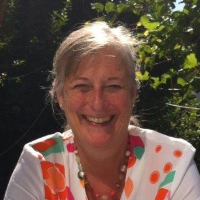 Avril Carter – Guest Liaison
07979966770
Avril is a Zokit member and works for Utility Warehouse. Previously, she has been a professional fundraiser and worked in the third sector for over 35 years. She started at the age of 8 raising money for Barnardo's with a garden table top sale and the rest came naturally. The things Avril likes doing best are travelling, gardening and championing conservation (especially owls, swifts and orang-utans). Avril is here to ensure that our guests' needs are met and to form relationships and connections between Zokit guests and our members.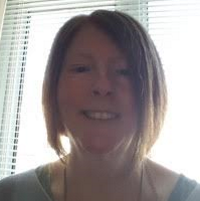 Sally Thomas  – Event Angel
sallythomas38@gmail.com
 07398 719852
Sally  has been a Forever Living Distributor since April 2016 and it has changed her personally for the better in that year. Her role as Event Angel for the Zokit Bridgend Hub is as meet and greet for the members and visitors, taking money
for the event as required and handing them a badge so everyone knows who they are!
Sally loves rock music, live gigs and renovating furniture when she finds the time.   Random fact: Sally loves cats and is known in a good way as a crazy cat lady, currently having 7 cats and 4 kittens living at home!
Simon Batten  – Guest Liaison
07535 515702
Simon is a Zokit member and works as a professional independent financial advisor with Thomas Duffy Ltd. Outside of work he has a young family and enjoys spending time with them, as well as  a menagerie of pets: chickens, dogs, cats, rabbits and guinea pigs. Simon also likes to keep fit and completed Ironman Wales in September 2016, his proudest athletic achievement.
Simon is here to ensure that our guests' needs are met and to form relationships and connections between Zokit guests and our members.
Sarah Jones  – Event Angel
Some people call Sarah a virtual assistant, but she calls herself a freelance administrator. Sarah is an approved member of the Society of Virtual Assistants. So being a Zokit Event Angel is right up her street!
Brian Fakir – Vale Hub Biz Wiz 
Brian is Biz Wiz & Marketing Co-Ordinator for Zokit Vale. His role is to tell you when events are happening and how to get there. He is booking members in for Biz Wiz slots at Zokit events. If you have a story to tell, if you have been on a journey and its helped you become who you are, or you have a skill or hints and tips that will help the other members in their own businesses, or you may just want to get something off your chest. please get in touch with Brian to book a Biz Wiz slot.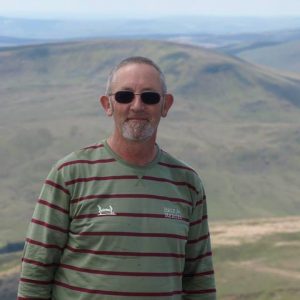 Dale Edmonds – Guest Liaison
[profile to follow]